As mobile quarterbacks proliferate in the NFL, the player who helped jumpstart this millennium's love affair with option football might find himself restrained to the pocket a bit more.
Cam Newton set records with his feet as a rookie, but new Carolina Panthers general manager Dave Gettleman said he'd like to see his offense focus on the vertical passing game and power run game, which helped him earn two Super Bowl rings with the New York Giants.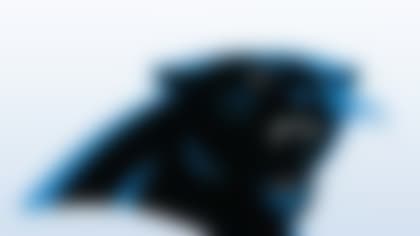 "I think a read option is an option," Gettleman said Thursday at the 2013 NFL Scouting Combine, via The Charlotte Observer. "But at the end of the day your quarterback has to make plays from the pocket. And if he can't, you're going to struggle."
There is no question Newton can be a pocket passer, but he is not Eli Manning. Utilizing his ability to leave the pocket is still in the plan, just not a focus.
"We have (the read option) as a mixer," coach Ron Rivera said. "We have it just enough that coordinators have to pay attention to what we do. I think off of it, we can do so many different things."
New offensive coordinator Mike Shula, who was promoted from quarterbacks coach when Rob Chudzinski left for Cleveland, will implement the GM and coach's vision. He also needs to utilize all of Newton's skills, which includes using his feet to make plays.