The infusion of young, flexible talent on the Pittsburgh Steelers' defensive front will allow defensive coordinator Dick LeBeau a closer mimic of his Blitzburgh days than in recent years.
One offseason addition who often gets lost in the discussion about that revamped Steelers' D is safety Mike Mitchell.
"I can already see (LeBeau) is using me the way I want to be used," Mitchell said during last week's OTAs, per the team's official website. "I am getting to play in space a lot and I have also been coming in on some blitzes and timing them up pretty well. I am loving the scheme. I think it fits me great."
Debate: Favorite offseason move?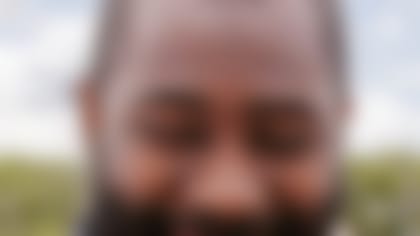 Reviewing the coaching carousel, free agency and the draft, our analysts praise choice moves -- like the Pats' Darrelle Revis coup. **READ**
The Steelers' attacking secondary fits well with Mitchell's attributes. The 26-year-old earned a career high 3.5 sacks in his one season with the Carolina Panthers and rated as one of the top pass rushing safeties in the entire NFL in 2013.
"(Mitchell) goes to Carolina and kind of shows up and makes plays," Brooks said. "They did a lot of blitzing with Mike Mitchell. ... I believe he will be the new Troy Polamalu in terms of the way that they use him. Watch him near the box, watch him coming down making big hits in the passing game. And maybe Troy goes to the deep middle and doesn't play the role that he customarily plays."
Coming off a bounce-back season, Polamalu proved he still has some left in the tank, but LeBeau has two safeties he can interchange to create more deception for the first time in years.
Whether Mitchell usurps Polamalu's role this year or some other season, his addition to the secondary will have a big impact on how much the Steelers' defense improves in 2014.