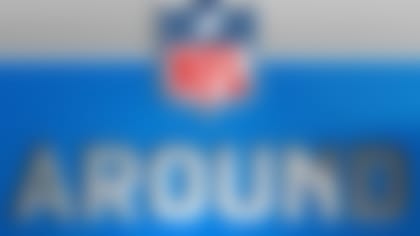 "He hurt my feelings, and I think so highly of Mr. Kaepernick," Newton said jocosely.
Newton said there "will" be a response to Kaepernick, when asked directly if he would answer the mock.
"We'll just have to wait and see," Newton said of what he had planned.
There was no malice in Newton's tone. After answering the questions about the lampooning of his celebration, the Panthers quarterback gushed about his fellow young signal-callers.
We now open the floor to Mr. Newton:
"On a serious note, I think so highly of Colin and not only with him," Newton said. "A lot of times with sports people all get caught up in the competitiveness of it. I think so highly of not only Colin, but Andrew (Luck) -- I just had the opportunity to spend a couple days with him at the Pro Bowl. RG3, wish him a speedy recovery with that.
"And Russell Wilson, he is doing his thing at the max and I'm envious of him, but in a great way. I wish a lot of guys success. I don't have hate in my blood for nobody. It's just great, friendly competition that will bring the best out of all of us."
The best news: We get to watch all these quarterbacks grow. Oh, how great the next 10-plus years will be.