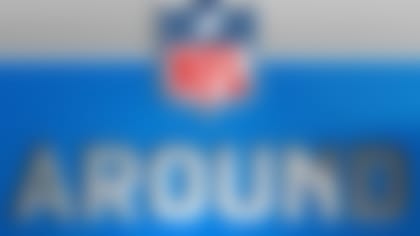 If a contract can't be worked out before training camp, Newton isn't going to hold out for a new deal.
"Absolutely not," Newton told Mike Florio on the "Dan Patrick Show" on Monday when asked if a holdout was possible.
Newton and Colin Kaepernick are interesting test cases this offseason. They are the first franchise quarterbacks to be up for new contracts since the new collective bargaining agreement was signed. Players are not eligible for new contracts until they are entering their fourth seasons, and now both Newton and Kaepernick are underpaid.
Newton is due "just" $3.378 million in 2014, the final year of his contract. Kaepernick is due $973,766. We'd be shocked if both players didn't get new contracts this offseason because their price tags will only go up if the teams delay a big payday.