'There are games you circle'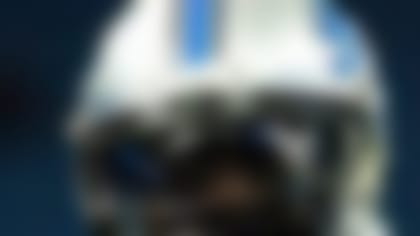 Calvin Johnson had his head is in the right place for Sunday's showdown with the 49ers, saying that he "was ticked off" about how last year's matchup ended. More ...
Team reporter Tim Twentyman said Johnson appeared unhampered during the portion of practice open to the media. "Let's put it this way. I didn't notice anything," he tweeted. "Just thought it was a day of rest. He'll be fine."
It doesn't sound serious. Johnson played through all of Sunday's win over the St. Louis Rams, cutting that team to pieces with six catches for 111 yards. The Lions next travel west to face the San Francisco 49ers, and Megatron -- and his foot -- are critical to the mission if they hope to pull the upset.