Doug Marrone now runs the show in Buffalo, and it appears he brought the Football Gods of Common Sense with him.
Instant Debate: The pressure is on ...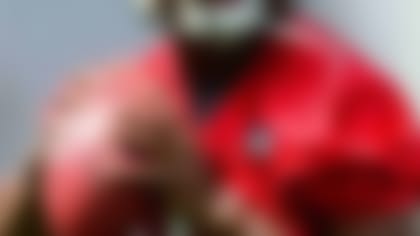 In an interview that will air Friday at 7 p.m. ET on "NFL Total Access," Spiller spoke with Lindsay Rhodes about his opportunity to assume a featured back role in his fourth season. Is he reading into Marrone's comments the same way everyone else is?
"Pretty much," Spiller said. "We're gonna try to use me as much as possible and not let teams get one beam on me and say I can just run the ball. Hopefully I'll be utilized in space -- in the slot, whatever the case may be -- to try to help us find those mismatches to take advantage of."
Schein: Indispensable offensive stars Certain NFL players are simply irreplaceable. Adam Schein identifies nine such studs on the offensive side of the ball. More ...
"I can't say that. I had my best year (in 2012) since I've been in the league. Unfortunately, I didn't get the carries the outside world wanted me to get, but I was fine with that," he said. "My best year that I ever had, and I'm looking forward to building on it."
So why didn't Spiller get the workload he deserved last year? Fred Jackson's high standing in the Bills' locker room surely played a role, as did the contract extension the team handed out to Jackson last May. Then there were the questions of whether Spiller had it in him to serve as a bell-cow back.