Asked Thursday by the Buffalo News if the quarterback would be on the roster this year, Bills president Russ Brandon basically said: "Next question."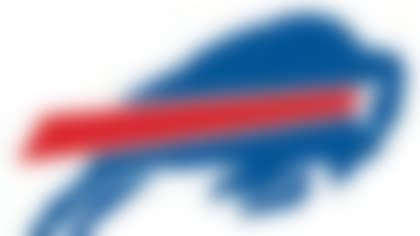 With the offseason under way, Around The League examines what's next for all 32 teams. Patrick Crawley tackles the Bills. **More ...**
"The main thing there is we're continuing to evaluate, and that's more in line with how Buddy (Nix) and Doug (Marrone) come out on that," Brandon said at the NFL Scouting Combine. "We're looking at everything and evaluating every aspect of the organization.
"I'm evaluating the organization from top to bottom. Those guys are evaluating the roster. We'll see where that goes."
Cutting Fitzpatrick wouldn't save much salary-cap space. Even though he has a cap number of $10.45 million, Fitzpatrick still would count $10 million against the cap if he was released. That's why a renegotiated contract for Fitzpatrick -- who signed a seven-year, $62.2 million deal in 2011 -- makes the most sense.
Still, it's clear the Bills aren't promising anything. They re-signed Tarvaris Jackson and figure to draft a quarterback. They won't promise Fitzpatrick a starting job. Heck, they won't even promise him a spot on the team.