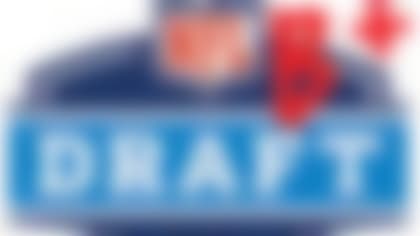 The draft is finally over: How'd everyone do? Bucky Brooks breaks out the red pen and grades all 32 teams by division. More ...
The decision to select EJ Manuel in the first round partially was due to the regularity with which nasty weather whips Ralph Wilson Stadium late in the season. Even for a man who coached down the road at Syracuse, throwing the ball into the Buffalo wind seemed like a big concern.
"I remember when I first got the job here in Buffalo, and I had been up here and played up here before, and I got out of the car in January and the wind I was like, 'Wow.' I never realized how windy it was that time of the year," Marrone said Tuesday, via BuffaloBills.com.
Manuel set himself apart from other prospects after impressing coaches when he threw well during a thunderstorm at a private workout with the Bills' brass in Tallahassee, Fla.
Best and Worst Draft Picks

Who are the best and worst all-time draft picks by your team? Find out and let your voice be heard. More ...
Marrone said the Bills not only scouted how the potential draft picks played in poor weather -- the 2012 Pinstripe Bowl wasn't flattering for Geno Smith and Ryan Nassib -- they also noticed common characteristics among good poor-weather quarterbacks. The consensus: Big paws.
"We went back and researched all the teams that played in the Northeast in the bad weather and all the success they had with quarterbacks and the common traits that they had," Marrone said. "They were big and had big hands and were able to throw the ball in tough weather and that's what we were looking at."