Perhaps more telling, Brandon tacitly acknowledged that sabermetrics won't play the same major role in football as it has throughout the "Moneyball" era of baseball.
Brandon has experience in that area -- he worked under Florida Marlins general manager Dave Dombrowski before joining the Bills in 1997. That experience taught Brandon that the scouting department should be complemented by analytics as opposed to being undercut.
"It's another layer to any process when it comes to football," Brandon told The Buffalo News after the 2013 NFL Draft. "But it'd be very focused on salary-cap management and everything we do on that front. It will never take away from the scouting process that we have in place now."
The crux of the "Moneyball" revolution was a belief in identifying and using undervalued assets to sustain a competitive advantage.
It's interesting that Brandon specifically cited salary-cap management, as longtime NFL general manager Bill Polian insists that "'Moneyball' does not work in the NFL because there are very few undervalued players and no middle class because of our salary cap."
Casserly: Draft steals on each day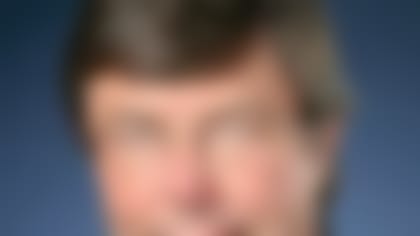 Which players are bound to outperform their draft slots? Charley Casserly identifies 10 value picks to keep an eye on. **More ...**
Finding an undervalued asset has enabled both the 49ers and Seahawks to keep their nucleus players from free agency while also importing higher-priced veterans such as Anquan Boldin and Percy Harvin. If rookie quarterback EJ Manuel pans out for the Bills, they will have their own advantage against the cap.