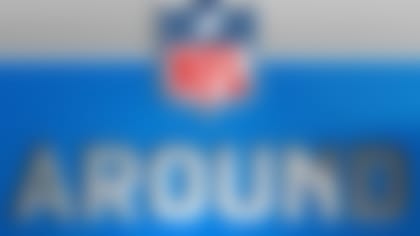 NFL Media Insider Ian Rapoport has reported Smith has big plans for Revis, who absolutely has a future in Tampa.
Members of other teams remain unconvinced that the Buccaneers' new regime values Revis as much as the previous one, which surrendered the No. 13 overall pick in the 2013 NFL Draft in exchange for the shutdown corner.
More than one team has made preliminary inquiries into potentially trading for Revis, Rapoport reported Tuesday, per two people familiar with the Bucs' situation. No offers were made, per Rapoport, and it's not apparent that any of the interest was real.
Whereas New York Jets coach Rex Ryan built his defense around Revis erasing the opposing team's No. 1 receiver, Smith's system relies more on zone coverage.
Shedding Revis' salary also makes sense for a young team that could use extra cap space and draft picks to build up the roster.
Ultimately, though, there's more smoke than fire here.
Revis earns at least $6 million more annually than any other cornerback in the game. Even with his successful return from knee reconstruction, no team other than the one that dealt for him last season would pay him at that exorbitant rate.
Although rival executives believe Revis is "ripe to be dealt," the odds are against that Jets draft pick slipping a round.