Casillas had spent four years in New Orleans watching Brees' work habits before joining the Bucs last season. On Sunday he explained on SiriusXM NFL Radio that the comparison was about dedication to craft.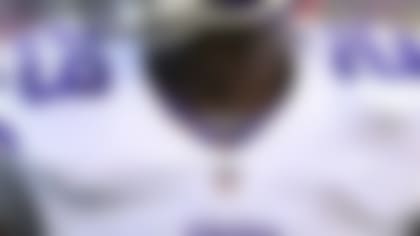 "To clarify everything, I can't compare careers, of McCown and Drew Brees, that is not something I was doing, but as far as being a professional, anyone who knows Drew Brees, or came in contact with him, I think he sets the standard."
For Casillas, Brees' conduct off the field, in meeting rooms and the approach he takes at practice sets him apart. He sees the same traits in McCown. 
"To see somebody with similar characteristics to that, like a McCown, is astounding," he said. "That is all I was saying. A lot of the tools, the intangibles that go into making a quarterback is more important than the tangibles."
If McCown wins his first starting gig he'll have to prove those intangibles can produce over a 16-game schedule. 
Casillas reiterated that he isn't sure who will win the starting job between McCown and Mike Glennon, but believes either one has the intangibles to be a leader -- like Brees.
"To me the only quarterback I know at that high level is Drew Brees," Casillas said. "I don't have anybody else on that level. The Tom Bradys, the Peyton Mannings, they are all the one, they are all one and the same. They are top-tier, championship-winning quarterbacks. We don't have that yet. We don't. McCown or Glennon, we don't."