Bryant McKinnie's 12-year NFL career has been spent at left tackle. Now, with his free-agent prospects drying up, the offensive lineman says he's willing to swap sides.
"It shouldn't be too hard," McKinnie told WQAM-AM of playing right tackle, per the South Florida Sun Sentinel. "I have done it in practice a few times. It shouldn't be too much of a transition."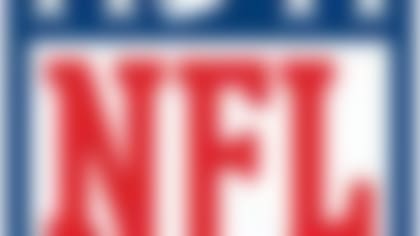 Follow all the developments on the NFL's open market with our up-to-the-minute tracking of 2014's free agents. More...
The Miami Dolphins traded for McKinnie last season, but they signed left tackleBranden Albert last week to take his starting spot. With few starting left tackle jobs open to a 35-year-old player, McKinnie says he'd have no problem fighting for playing time.
"I'll definitely compete and as long as it's a fair (competition), I feel like I'll win," McKinnie said of remaining an NFL starter. "If there's no favoritism, I think I can win."
The left tackle spot always has been a point of pride as the star's job in the mudders' world of offensive linemen. It would make some sense for the Dolphins to retain McKinnie as a swing tackle capable of backing up Albert, who has played 16 games only once in his six-year career.
However, McKinnie doesn't project as a normal starting right tackle, where most teams prefer a solid run blocker. McKinnie was mediocre at best last season, but throughout his career he's been a much better in pass protection than in the ground game.
With few offensive linemen remaining on the market, McKinnie said he's prepared to wait out and see what takes place in May's draft before he gets a chance at a 13th NFL season -- if he gets a chance at a 13th season.