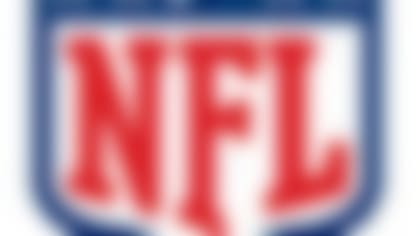 NFL free agency is underway. Follow all of the latest player rumors and signings in our free-agent tracker. More...
The Baltimore Ravens announced Thursday that McKinnie agreed to a two-year contract to stay with the defending Super Bowl champions. NFL.com's Ian Rapoport reported Thursday, via a source who had seen the contract, that McKinnie's contract is worth up to $7 million.
The 33-year-old offensive tackle sat on the bench for much of last season until taking over as Joe Flacco's blindside protector for the team's playoff run. McKinnie played extremely well and now is being rewarded.
It's been an up-and-down run in Baltimore for McKinnie. He's clashed with the coaching staff at times because of his weight and his attitude, but the Ravens simply didn't have any palatable option on the roster. It was expected that he was going to find a better offer elsewhere, but general manager Ozzie Newsome sneaked in at the buzzer to close the deal.
We can't imagine McKinnie replicating his success from the playoff run over a 16-game schedule, but the Ravens undoubtedly got better Thursday. After a lot of consternation early this offseason, Baltimore's roster looks ready to contend once again.