BUFFALO, N.Y. -- With the Buffalo Bills overhauling their defense this offseason, linebacker Bryan Scott was excited and relieved to find out he won't be among the castoffs.
The 10-year NFL veteran will return to Buffalo after signing a one-year contract Wednesday, a week before Scott was eligible to become an unrestricted free-agent. The Bills confirmed the signing Thursday.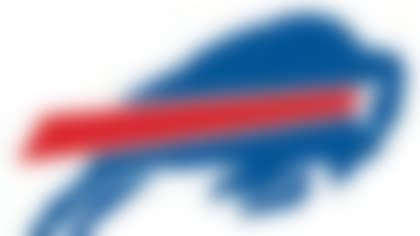 With the offseason under way, Around The League examines what's next for all 32 teams. Patrick Crawley tackles the Bills. **More ...**
"I'm excited to be staying in Buffalo, because we're a lot closer to making the playoffs than what people might think," Scott told The Associated Press by phone from his offseason home in Atlanta. "I would've been really disappointed if that was my last season in Buffalo, leaving a city like that and not finishing what we're trying to get accomplished."
Scott has spent the past six seasons in Buffalo, where he has proven to be a versatile utility man. He's split time at both linebacker and safety and been a regular on special teams.
He finished second on the team with four interceptions, returning one for a touchdown, and also forced and recovered two fumbles in 16 games last season, including one start. Overall, he has seven interceptions, seven sacks and recovered six fumbles in 87 games in Buffalo.
Rosenthal: Top 85 free agents
This year's free-agent crop lacks star power, but provides immense depth. Gregg Rosenthal ranks available players. **More...**
The opportunity to re-sign with Buffalo was first broached during conversations between team officials and Scott's agent at the NFL Scouting Combine in Indianapolis last month.
Scott had grown worried about his status with the Bills, who are once again in transition. Doug Marrone takes over as the new head coach after Chan Gailey was fired following three consecutive losing seasons.
Over the past few weeks, the Bills have cut three defensive veterans: cornerback Terrence McGee, safety George Wilson and linebacker Nick Barnett. Two other regulars, defensive lineman Chris Kelsay and linebacker Shawne Merriman, are also not returning after both announced their retirements.
"There's always a worry, whenever changes are made. You know that things are going to happen from the top down," Scott said. "They did let some quality guys go. So I was just patiently waiting and hoping everything will work out, and it did."
Scott is familiar with both Marrone and newly hired defensive coordinator Mike Pettine, who came to Buffalo after serving the same role with the New York Jets.
In a separate move, the Bills announced they've retained exclusive rights to tight end Dorin Dickerson by tendering him a contract offer. Dickerson had nine catches for 117 yards in 11 games last season.
UPDATE: The Bills said Thursday they've retained Caussin by rolling over the final year of his contract. He missed last season while recovering from right knee surgery. Buffalo acquired Caussin in December 2010 by signing him off Jacksonville Jaguars' practice squad. He has five catches for 41 yards in six games with Buffalo.
Copyright 2013 by The Associated Press