NEW YORK -- The first thing that jumps out at you is the hair.
Bruno Mars has an outrageous follicle situation going on. It rises approximately three inches into the air, a towering Hawaiian wave just about to crest. It's hard to concentrate on anything else.
"I've got three gallons of hair spray in this thing," the Super Bowl XLVIII halftime act said Thursday at Lincoln Center's Rose Theater. "I'm good."
The hair will end up being the most memorable thing about Mars' halftime act press conference, an event that's become a staple of Super Bowl week. Madonna and Beyonce -- the two previous halftime spectacles -- drew much larger audiences for their respective press conferences. Beyonce even made some news by opening her availability by belting out a pitch-perfect version of the "The Star-Spangled Banner."
We got another one of destiny's children Thursday. Michelle Williams, the pop star turned entertainment correspondent, opened the question-and-answer session by asking Mars how the cold weather could affect his performance at MetLife Stadium. Mars said the microphone could become a "popsicle."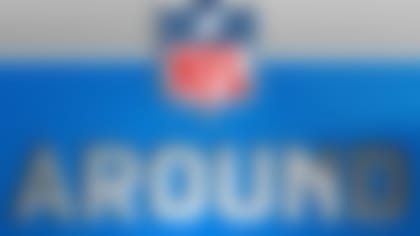 Mars said the Red Hot Chili Peppers were the "first band" he thought of in adding another act to the bill, and he spoke of meaningful conversations with Flea. Mars wouldn't reveal which team he'd be rooting for Sunday. Deal with that cliffhanger, America.
After about 15 minutes, the star walked off stage to polite applause. Disappointingly, no one asked a stupid question that made everyone temporarily uncomfortable.