The NFL suspended the second-year pro without pay for the first four games of the regular season for violating the league's policy on performance-enhancing substances, the Seahawks announced Friday.
Debate: NFL's best receiving corps?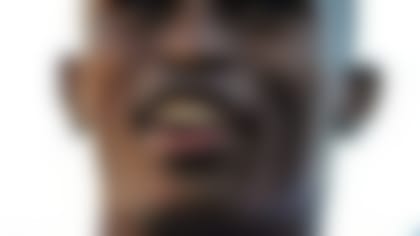 Irvin, the 15th overall draft pick in 2012, will be forbidden from practicing from the start of the regular season through Monday, Sept. 30, right after the Seahawks' Week 4 game against the Houston Texans. Irvin will be allowed to join his Seattle teammates for all offseason and preseason workouts and games.
NFL.com's Ian Rapoport reported Friday that the Seahawks knew about Irvin's suspension before free agency started two months ago, according to a source with knowledge of the team's thinking. That helps explain Seattle's pursuit of free-agent pass rushers Cliff Avril and Michael Bennett.
"I want to apologize to my teammates, coaches and Seahawks fans for making a mistake when I took a substance that is prohibited in the NFL without a medical exemption," Irvin said in a statement released by the team. "I am extremely disappointed in the poor judgment I showed and take full responsibility for my actions. I will not appeal the discipline and instead will focus my energy on preparing for the season so I can begin earning your trust and respect again. I look forward to contributing to the team the moment I return."
Irvin's penalty makes him the second top-15 pick from the 2012 draft to receive a four-game suspension. Jacksonville Jaguars wide receiver Justin Blackmon was suspended in April for violating the NFL's Policy and Program for Substances of Abuse.
Around The League's Chris Wesseling ranked the Seahawksas the NFL's most talented roster, but losing Irvin -- who recorded eight sacks as a rookie -- tempers Seattle's ability to disrupt the passer. It also pours pressure on Avril and Bennett to quickly acclimate to the new scheme, but no team gave up fewer points last season. The Seahawks will survive.
Harrison: Post-draft Power Rankings
After the 2013 NFL Draft, Elliot Harrison updates his Power Rankings, with plenty of teams moving up and down the board. More ...
UPDATE:Irvin released an additional statement via Twitter on Friday night, expressing further disappointment in his actions and the harm he might have inflicted on his reputation.
"I messed up and I feel so bad and have been depressed for weeks now," Irvin said. "I've had sleepless nights because I knew when this came out, I would let so many people down, including myself. ... Once again, I'm sorry and take full responsibility for my actions. I will take this on the chin and move forward to become the best person on and off the field."