The dynamic wide receiver suffered through the worst statistical season of his nine-year career as Arizona lost 11 of its last 12 games. Enter new coach Bruce Arians, who is focused on returning Fitzgerald to greatness with the help of quarterback Carson Palmer.
Debate: Toughest shoes to fill?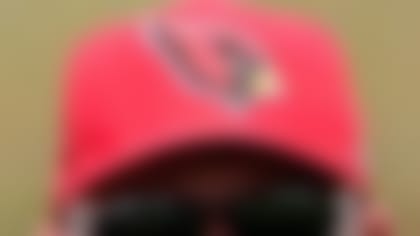 During a Tuesday appearance on NFL Netowrk's "NFL Total Access," NFL.com's Ian Rapoport discussed a recent conversation with Arians, who explained his plan to use Fitzgerald in a similar manner to how the Indianapolis Colts deployed Reggie Wayne in 2012.
Arians told Rapoport the blueprint is to move Fitzgerald all over the field in an effort to take full advantage of his special talent. First downs will be the time to get on the outside and look for the home run. On third down, Fitzgerald could be moved into the slot for more conservative, move-the-chains work. Fitzgerald has been learning the nuances of three wideout positions during offseason activities.
Things are all trending upward for Fitzgerald, who has been made a priority under a new regime. Don't be surprised if this time next year Fitzgerald's back in the conversation as the league's best wide receiver.