Last year's starter -- and now Brandon Weeden's understudy -- moved the Browns down the field on a 14-play, 75-yard scoring drive. McCoy did his job, completing 4-of-6 attempts for 58 yards while eating up nearly eight minutes of clock.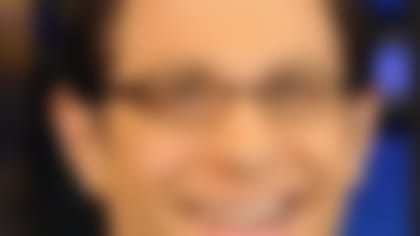 With a flurry of scouts on hand, it felt very much like an audition. Many wondered if the Packers would snatch up McCoy on the spot after getting a taste of life under Graham Harrell.
The Browns appear likely to trade McCoy, but they aren't about to get much for him, maybe a late-round pick. That pick will then be burned on a player facing even greater odds to make an impact in Cleveland. Same old story.
Trading McCoy is a mistake. Pushing him out of town to clear up any confusion about Weeden's place in the pecking order doesn't make the Browns a better team. That's all this front office should be focused on.
I don't buy the theory about giving McCoy a "fresh start" somewhere else. Sitting behind Aaron Rodgers is an abyss. Besides, Cleveland hasn't seen a quarterback start 16 games in a season since Tim Couch did it in 2001. Dispatching Colt to parts unknown leaves the Browns one injury away from starting Seneca Wallace at quarterback. Translation: Season over.
Yes, McCoy lacks size and a big-money arm, but so does Wallace (and so do most of the league's backups).
All of this would be different if McCoy were parading around, demanding attention, generating headaches for a team that lacks in the stability department. Instead, he's walked the company line, befriended Weeden and talked about wanting to compete and improve. Last I checked, the Browns could use more players like him, not less.