I'm fascinated by the NFL draft trades that weren't made. The talks that just missed. The moments when a franchise nearly made a massive move but changed course.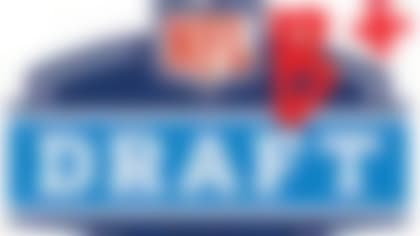 The draft is finally behind us. How did everybody do? Bucky Brooks breaks out the red pen and grades all 32 teams by division. **More ...**
The Cleveland Browns had a few instances like this in their first draft under CEO Joe Banner and general manager Michael Lombardi. Perhaps most teams have these near misses, but most teams don't have a writer present throughout draft week, like Chuck Klosterman of Grantland was a few weeks back.
Klosterman passes along word that the Browns would have traded back with the St. Louis Rams if Barkevious Mingo was not on the board at No. 6. (The Rams would have surrendered the No. 16 overall pick, their second-round pick and a seventh-rounder.) Mingo, however, was available, so the deal never happened.
Even more interesting: At one point, the Browns considered dealing the No. 6 overall pick to a "marquee franchise" in exchange for a second-round pick, a first-round pick in 2014, a first-round pick in 2015 and two other future picks. It's unclear if this deal really was that close to happening, although let's just irresponsibly guess that the mystery team was the San Francisco 49ers.
Starting this post with the two near-trades is misleading. I'm writing it as an excuse to point you to Klosterman's lengthy piece, which features ridiculously snappy writing and a lot of smart tidbits about being a Browns fan. Klosterman also dives deep into an NFL team's paranoia, including a scene when the cable goes out.
Which rookie will stand out in 2013?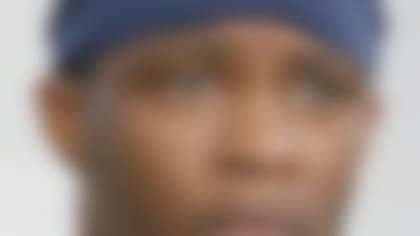 Will Tavon Austin rise to the head of the class this season -- or will someone else step up? Our analysts debate. **More ...**
"Before an IT worker is allowed to enter the room and check the connection, Lombardi hastily erases Mingo's name from the white board," Klosterman writes. "This IT worker is a Browns employee who (I assume) works in the facility every single day. He's nobody. Yet he still can't be trusted. It seems a little crazy, but that's how this world operates. It's crazy on purpose. I think they like it that way."
"They behave like members of a corporate cult. Yet what do these cultists watch on the day of the draft? They watch ESPN. They log on to the Internet and scan ProFootballTalk. The comments they make about college prospects are roughly identical to whatever your smarter friends might glean from the Plain Dealer. I've never witnessed this level of institutional paranoia within a universe so devoid of actual secrets."
Harrison: Post-draft Power Rankings
After the 2013 NFL Draft, Elliot Harrison updates his Power Rankings, with plenty of teams moving up and down the board. **More ...**
There are too many great lines to quote here, but the fun ends suddenly a few hours before the draft when Browns owner Jimmy Haslam enters, just 10 days removed from the FBI raid of his Pilot Flying J headquarters.
That drama -- a sudden, cold intrusion of real life into sports -- hangs over the end of the story like it hangs over the Browns franchise.