Instant Debate: Worst team in 2012?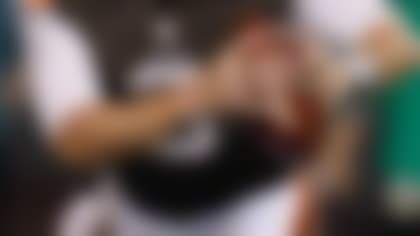 Johnson suffered an oblique injury in Cleveland's preseason finale against the Chicago Bears on Thursday. The former Nevada defender wasn't expected to start this season, but Scott Fujita's three-game suspension and a season-ending Achilles' injury to Chris Gocong have stripped this group to the floorboards.
The Browns don't have a strongside linebacker behind Fujita and Johnson, and will likely hit the waiver wire hard. Kaluka Maiava is penciled in on the weakside, with D'Qwell Jackson cemented in the middle, but the rest of the names -- L.J. Fort and Craig Robertson -- don't inspire confidence.