We're hours away from a "Thursday Night Football" meeting between the Baltimore Ravens and Cleveland Browns, two AFC North rivals treading different paths this season.
Brooks: Thursday night fight
Here's a few of the themes we're eyeing for Thursday night:
Can Baltimore avoid the letdown?
After an emotional win over the New England Patriots, the key is staying amped for an easier opponent. Baltimore's offense has never been better. They're scoring 32.7 points per game, but we've seen Bizarro Joe Flacco appear at unfortunate times for this team in the past. Last season's Monday night stinker against the Jacksonville Jaguars wasn't a thing of beauty -- and it came out of nowhere. We've seen Baltimore get into trouble when they stubbornly move away from Ray Rice in this offense. The Ravens are among the AFC's best at getting up for big-time opponents. Tonight comes down to taking care of business against a lesser foe.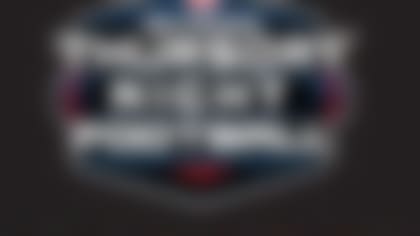 NFL Network isn't the only way to watch "Thursday Night Football." Follow the game online with this interactive companion.
The Browns rookie quarterback is in for a test. This isn't the best Ravens defense of all time, but Weeden and the Browns are talent-poor where it counts. This team lacks a legitimate No. 1 receiving threat and will be without its most experienced wideout in Mohamed Massaquoi. Team president Mike Holmgren took a chance on Weeden and will need a big game from his starter to prevent dipping to an 0-4 start in Year Three of the regime. With incoming owner Jimmy Haslam III about to take the reins, everyone's on audition.
What happened to this rivalry?
Baltimore-Cleveland has never taken hold. Browns fans consider the Ravens a bitter foe, but it doesn't go both ways. Coach John Harbaugh's engineered eight straight victories over the Browns, who haven't beaten Baltimore since 2007. The city of Cleveland has watched the Ravens become everything the Browns once were: rough-and-tumble defense; fierce ground game; and that intimidating home crowd. Ozzie Newsome spent 13 years as the toast of the city; now he's Baltimore's hero. You'd think all of this would fire the Browns up, but some of the team's most lifeless efforts have come against Ray Lewis and Co. Cleveland hope to flip the script on Thursday night.