After beginning the day as Cleveland's starting quarterback, Hoyer saw fate step in and drop Johnny Manziel into the lap of the Browns with the 22nd pick in the 2014 NFL Draft.
Hoyer told NFL Media Insider Ian Rapoport that he reached out to the former Texas A&M playmaker after Commissioner Roger Goodell read the pick. "I just tweeted, 'Welcome to Cleveland,'" Hoyer said. "I don't want people to think I'm sitting at home pouting."
Battista: The fall and rise of Johnny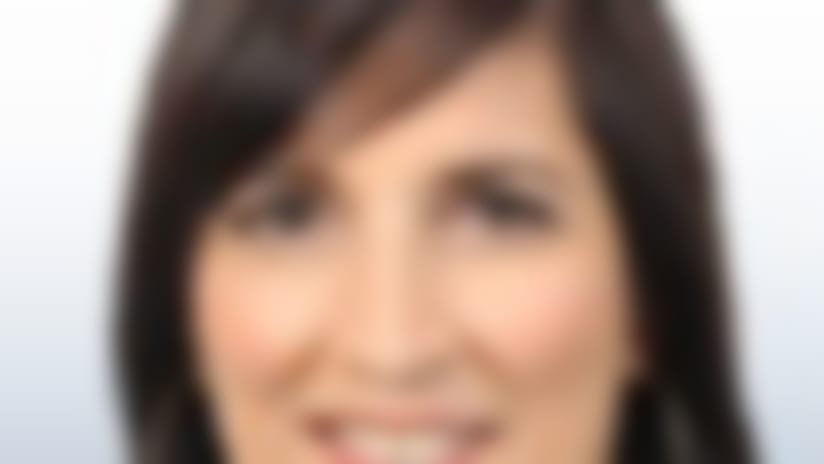 Judy Battista provides a behind-the-scenes look at Johnny Manziel's draft-day wait ... and eventual selection. READ
Even after the Browns passed on Manziel at No. 8, Hoyer knew they'd select his competition at some point, saying: "Everybody in America knew we were going to draft a quarterback. It wasn't that big of a shock."
Both coach Mike Pettine and general manager Ray Farmer have praised Hoyer for his determination on the way back from ACL surgery. Pettine emphasized Thursday that Manziel won't be handed the job, while Farmer went out of his way to text Hoyer, who wrote of the impending quarterback duel: "Bring it on."
When Manziel heard those words on Friday, he told reporters of Hoyer: "I want a guy who's competitive and I wouldn't expect anything less," adding, "I'm the low guy on the totem pole."
"I've said a million times. I have all the confidence in the world in myself," Hoyer said. "So we'll just see how it plays out and do whatever we can to make the team better."
Had Cleveland dialed up Derek Carr or Tom Savage, Hoyer would be on a longer leash to start while a rookie develops in the shadows -- but there's no way to keep Manziel nestled in obscurity.
The last 24 hours have rocked the landscape in Cleveland.