Week 14 is here, and with it come the first opportunities for teams to clinch playoff berths.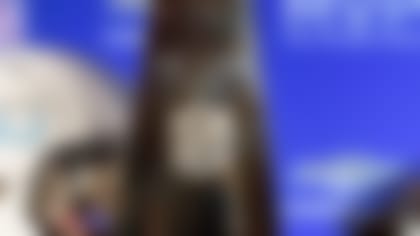 The NFL playoff picture is shaping up as teams head deeper into the 2014 season. Who looks promising? Who's on the edge? Check it out
Oftentimes, these scenarios can get pretty complicated. To put it simply, two teams could possibly secure a trip to the postseason Sunday: Denver and Indianapolis.
Denver captures a playoff spot with a victory over the Bills and a Ravens loss, a Steelers loss, a Browns loss, a Chiefs loss and a Texans loss or tie. The Broncos can also ensure a postseason berth with a win over Buffalo, plus losses by Baltimore, Pittsburgh, Cleveland and San Diego, a loss or tie by Houston, and a tie by Kansas City.