Debate: Brian Urlacher, Hall lock?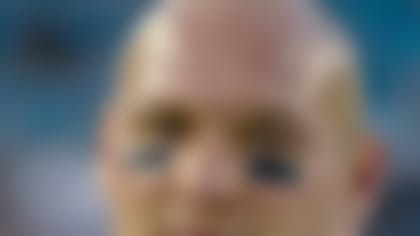 In the wake of Brian 
Urlacher's retirement, our analysts study one question: Is the Bears icon a lock for the Hall of Fame? **More ...**
"I'm going for them," Urlacher said. "A lot of my friends are still on the team. A lot of my good friends -- guys I played with for 10, 11 years -- so I'm still rooting for them. I hope they do well. They better not win the championship without me, 'cause then I'll be really pissed."
Urlacher's dry sense of humor makes it difficult to be certain he wasn't joking (you can judge for yourself at about the 10-minute mark). We can assume most newly retired ringless players would have a similar sentiment.
"Like I said, I've got a lot of friends on the team, but I don't want them to win the Super Bowl without me," Urlacher reiterated, underscoring that he'd be crushed if the Bears made the leap so soon after his exit.
After coaxing by Dameshek, Urlacher insisted he won't unretire, even if the Bears appear to be Super Bowl-bound.
"There's nothing that could bring me back," he said.