Entering a contract year, Brian Orakpo wants to prove he's an elite pass rusher after suffering a pair of pectoral injuries at the end of the 2011 season and the beginning of the 2012 season.
Orakpo revealed Monday that he has yet to begin contract discussions with the team.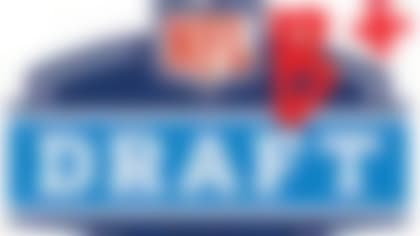 The draft is finally behind us. How did everybody do? Bucky Brooks breaks out the red pen and grades all 32 teams by division. More ...
Orakpo also clarified that last year's pectoral tear was to a different ligament than the one in 2011. It also necessitated a more extensive surgery. Unlike last season, however, Orakpo is feeling no aches or pains.
After declaring himself "100 percent" in mid-April, Orakpo told Comcast SportsNet Washington that he's "ready to wreak havoc" and "ready to get my crown back as far as putting hell to these quarterbacks in the NFC East and all over the NFL."
With 28.5 sacks and two Pro Bowl appearances over his first three seasons, Orakpo has produced at a level that warrants an extension. It's hard to fault the Redskins for taking a wait-and-see approach regarding the pectoral, though. They can wield the franchise tag next offseason if Orakpo bounces back with double-digits sacks in 2013.