At this time a year ago, restricted-free-agent quarterback Brian Hoyer drew a second-round restricted-free-agent tender from the New England Patriots, only to be released after training camp.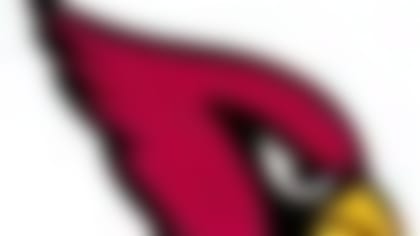 With the offseason under way, Around The League examines what's next for all 32 teams. Chris Wesseling covers the Cards. **More ...**
Because he sat on the couch until late November of last season, Hoyer's free agency is restricted again this year. As an undrafted player, Hoyer is eligible only for the second-round tender or the "original round" version which offers the Arizona Cardinals no compensation if he signs elsewhere.
Faced with a free-agent market bereft of attractive quarterbacks, the Cardinals have chosen to use a second-round tender worth $2.02 million on Hoyer, a source informed of the move told NFL.com's Ian Rapoport on Friday. The Cardinals officially announced the one-year qualifying offer on Saturday.
Although the tender will discourage teams from courting Hoyer, he stands to collect $700,000 more than he would have otherwise. The move allows the Cardinals' new regime to shop Hoyer or use him as desperation insurance in case Kevin Kolb balks at a pay cut.
The higher tender doesn't say much for the organization's faith in John Skelton, who appears to have fallen out of favor after being benched for a raw rookie and a street free agent down the stretch of the 2012 season.