For once, one of the rumors surrounding Cleveland Browns general manager Michael Lombardi came true.
Lombardi's long-simmering appreciation of quarterback Brian Hoyer was consummated Thursday in an agreement on a two-year contract, according to NFL.com's Ian Rapoport. Adam Caplan of SiriusXM NFL Radio first reported the move.
Instant Debate: NFL's biggest arm?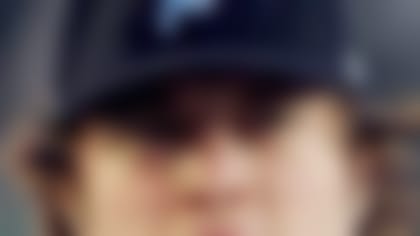 Which QB boasts the strongest arm in the NFL? Our analysts debate, with Matthew Stafford getting some love. More ...
Lombardi spoke highly of Hoyer as a potential starter when the Browns GM was a member of the media here at NFL.com. That was when Hoyer was the backup quarterback with the New England Patriots, which was three teams ago. Since Lombardi praised Hoyer, the Patriots, Pittsburgh Steelers and Arizona Cardinals all have let go of the quarterback. Lombardi reportedly considered trading with the Cardinals for Hoyer, but the Browns realized they could get him for free.
In Cleveland, Hoyer simply will be insurance. Brandon Weeden is the presumptive Week 1 starter, and Jason Campbell is the favorite for backup duties (although Hoyer should be in the mix). Thaddeus Lewis figures to be released eventually. Hoyer provides another option, which never is a bad thing when a team still is searching for its franchise quarterback.