Citing a source who spoke to the player, NFL.com and NFL Network's Ian Rapoport reported Tuesday that Cushing tore his anterior cruciate ligament in Monday night's 23-17 win over the New York Jets.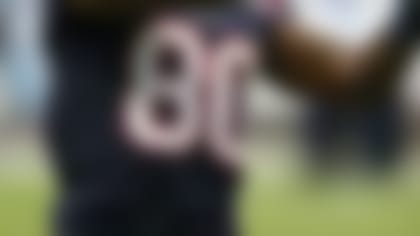 The Houston Texans check in at No. 1 in the NFL.com Power Poll for the third straight week. Where did our experts rank your favorite team? More...
Cushing will need surgery to repair the ACL tear, ending his 2012 season after five games.
"I do know that there are crises in this league, and every team has them," Kubiak said, via The Associated Press. "We've had our share here the last couple of years, and boy, if this is the first one (this year), it's a big one."
Cushing was injured in the second quarter on Monday night, when Jets left guard Matt Slauson cut him down from behind on a chop block. Cushing -- a fourth-year star voted as the team's MVP in 2011 -- walked off the field and was examined by trainers behind the bench. Running back Arian Foster approached and gave his teammate a hug before Cushing retreated to the locker room.
This is a devastating loss for a Houston defense that came to rely on Cushing as the team's leader in the middle of the field. The Texans -- who aren't deep at inside linebacker -- will rely on Mister Alexander and Tim Dobbins to fill the void.