The once cold relationship between Brett Favre and the Green Bay Packers has been gradually thawing over the past year.
Favre has conceded that he was at fault for the "bad blood" that developed in the aftermath of his falling out with the organization.
"We wanted to have him come back to a game last year," Murphy explained, "and his team kept winning and winning, so it kind of made it tough to find a time where it worked."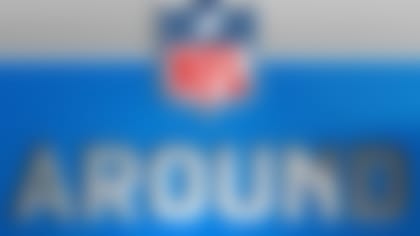 The Around The League team hits all the NFL's hottest topics in its award-winning podcast. Join the conversation. Listen
"I think relations are good," Murphy added. "We're hopeful to have him come back soon."
The reunion ceremony will be one of the most meaningful in recent NFL history as a sign that Favre and general manager Ted Thompson have buried the hatchet.
An aging but still effective Favre wanted to keep playing football. Thompson was ready to turn the team over to future MVP and Super Bowl champion Rodgers. Both positions are eminently understandable.