Brett Favre is saying all the right things.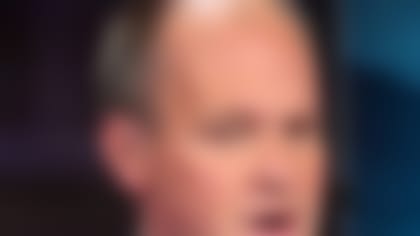 "Aaron has played extremely well, probably even better than anyone anticipated, but I knew he was capable of that and that's why they drafted him," Favre said. "Barring any injury he'll shatter everything I ever did there except for maybe consecutive games.
"But the guy has been tremendous, great move on their part."
Favre also addressed the perception that he and Rodgers didn't get along while teammates in Green Bay, saying they often watched film together and got along great, just not necessarily when everyone was looking.
"There were no problems between Aaron and I," Favre said. "I had no problem with him becoming the next quarterback for the Packers. It was bound to happen at some point. I have no problems with the success that he's had. In fact, I'm proud of him."
The prospect of an eventual reunion has vaulted this storyline into sports dramedy territory. Probably with Favre and Rodgers re-enacting the Ricky Bobby-Jean Girard awkward end-of-race makeout scene.