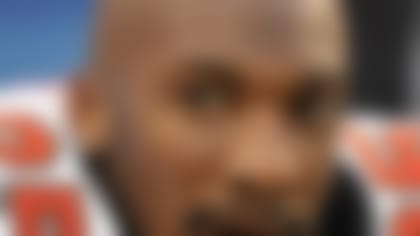 Where will Aqib Talib wind up? Follow him and all the other NFL players on the move in our free-agent tracker. More ...
The latest big-name free agent to visit the Dolphins' facility was cornerback Brent Grimes, the team announced Friday.
The Atlanta Falcons' franchise player last season, Grimes is coming off a torn Achilles tendon. He's a top-level cornerback when healthy, but he's a tough player to evaluate as a smaller, 30-year-old cornerback with injury concerns.
They need cornerbacks, and Grimes would make a nice low-risk, high-reward option if the price is right.