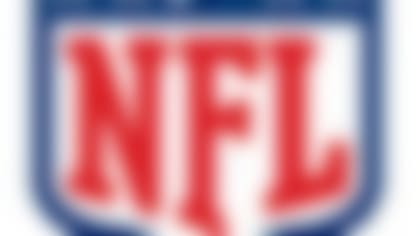 NFL free agency is under way. Follow all of the latest rumors and signings in our free-agent tracker. More...
Grimes ranked No. 13 on Gregg Rosenthal's Top 85 free agents despite coming off a torn Achilles tendon. He'd been a staple in the Atlanta Falcons' defensive backfield, posting 13 interceptions between 2008 and 2011. He went to the Pro Bowl in 2010.
"They really wanted me here and felt like I could be a big part of what they wanted to do," Grimes said during a conference call, according to the South Florida Sun Sentinel's Omar Kelly. "I'm a great playmaker. I play the ball in the air very well. They wanted me here because of my ability to make plays."
Jeremiah: Draft trade market
Daniel Jeremiah identifies six teams that could trade up/down in the draft. Plus, six prospects who might spur movement. **More ...**
Grimes said he has no physical restrictions from the torn tendon and is focusing on building strength.
"I'm 100 percent confident that I'll be healthy in no time," Grimes said. "Surgeon said six to eight months."
Grimes tore the tendon in Week 1, and April will mark seven months. The one-year contract gives the Dolphins the flexibility to see how the cornerback has recovered without taking on too much risk. If Grimes returns to form, general manager Jeff Ireland surely will look to extend Grimes' contract.
"We are happy that we have reached an agreement with Brent," Ireland said in a statement. "He will be a great addition to the secondary both on the field and in the meeting room."