Former Baltimore Ravens linebacker Brendon Ayanbadejo suggested in comments to Newsday on Thursday he was released in part because of his strong stance on same-sex marriage.
Seeing the attention that opinion created, Ayanbadejo backed away from that point. He spoke about his release Friday while appearing on "NFL AM".
Ayanbadejo said he spoke to Ravens coach John Harbaugh, general manager Ozzie Newsome and owner Steve Biscotti after he was cut and thanked him for all they did for him.
"We have a great relationship. In no way would I say anything like that," Ayanbadejo said. "What I did say, though, was that the NFL doesn't really want to touch topics that are bigger than football. And when organizations have players that touch topics that are better than football and your bark is louder than your bite, and your production is down, and you aren't doing everything that you used to do, then teams don't necessarily care so much to have those things go on."
Ayanbadejo is right there. He turns 37 this year and hasn't been as productive of late. His contract was high for a special teams specialist.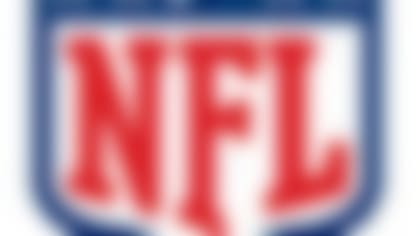 NFL free agency is underway. Follow all of the latest player rumors and signings in our free-agent tracker. More...
Speaking at the "Straight for Equality Gala" in Manhattan on Friday, Ayanbadejo told Newsday's Tom Rock that he questioned the reason for his release. "My bark is louder than my bite," he said. "I make a lot of noise and garner a lot of attention for various things off the football field. When that starts happening, why do you have that player around? I don't necessarily think that teams want this type of attention."
The Ravens were surprised by Ayanbadejo's claim. They even said that the door possibly remains open for Ayanbadejo to return to the team.
"We're surprised that he would indicate this. We have always been respectful of Brendon's opinions and his right to express those," said Kevin Byrne, the Ravens' senior vice president for public and community relations. "Our decision regarding his departure from the team has everything to do with football. Nothing else."