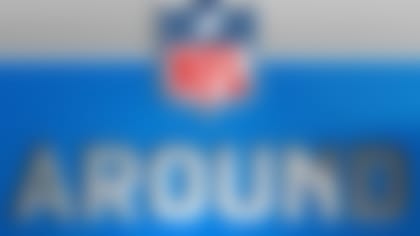 The Around The League team hits all the NFL's hottest topics in its award-winning podcast. Join the conversation. Listen
Asked firsthand Friday, Weeden told The Oklahoman: "I want to play football. I don't care. I just want to play football and be at a place where it's enjoyable and we can compete and win games. That's really what it's all about."
We wouldn't be surprised to see another team pick him up as camp fodder, possibly a club curious to see if his strong arm can be milked into throwing more accurate passes. Silver named the Cardinals, Texans and Bucs as potential suitors, but in all three cases, he'd be vying for a backup role at best.
Few third-year passers have been forced to endure more chaos, but nothing about Weeden's tape suggests a franchise gem in the making. His opportunities to remake himself will be limited.