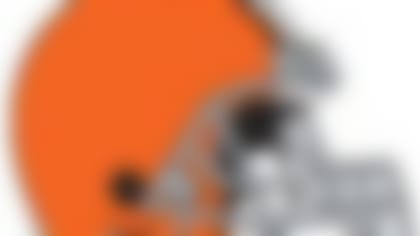 Around The League examines what's next for all 32 NFL teams in 2013. Marc Sessler covers the Browns. **More ...**
Weeden said Monday he is "absolutely" confident he can beat out any competition for the team's starting quarterback job.
"I completely expect to be the starter," Weeden said before an appearance at the Cleveland Auto Show, according to The Plain Dealer. "That's my mindset going in. I'm confident in my ability to be the guy, to lead this football team. I expect completely to be better this year than I was last year."
"I think he will be my quarterback," Richardson told "NFL AM" analyst Mark Kriegel in an interview that aired Tuesday morning on NFL Network.
"We can't put too much on Brandon, we got to make sure he believes in us and make sure he believes that we know that he is going to be our quarterback. ... We just got to all be behind Brandon."
With few options in the 2013 NFL Draft and free agency, both players are reading the tea leaves correctly. Weeden is the favorite right now to keep his job next season -- but there are no guarantees moving forward.