Schein: Moves I love/hate The contract reportedly is worth $16 million, with $8 million guaranteed, according to the Detroit Free Press.
With the shallow tight end market picked clean, re-signing Pettigrew became a priority for Detroit. The combination of Pettigrew, Calvin Johnson and newly signed receiver Golden Tate can provide the Lions with an explosive passing game. (We still expect them to add a receiver in a deep 2014 NFL Draft.)
It's not a surprise that Pettigrew, who has expressed his willingness to be both a blocker and pass-catching tight end, earned $16 million on the open market. It's slightly surprising the Lions would make that deal given the money already tied up on offense and needs still looming on defense.
Coming off his worst season since his rookie year, Pettigrew caught just 41 passes for 416 yards and two touchdowns in 2013. He should be a good chess piece for new offensive coordinator Joe Lombardi.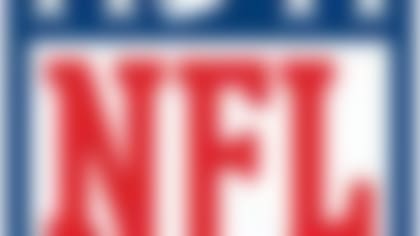 Follow all the developments on the NFL's open market with our up-to-the-minute tracking of 2014's free agents. More...
Pettigrew's blocking prowess was cited often during the courting process. While he clearly was the best blocking tight end on the Lions, his ability is a matter of perspective. The gentlemen over at Pro Football Focus didn't grade Pettigrew out well at all. He ranked as the website's No. 55 overall tight end in 2013 (out of 63). He graded negatively in every category except pass blocking and penalties. His run blocking ranked near the bottom as well.
Lions fans often became frustrated with the veteran's propensity to drop passes, and some of his red-zone targets were taken last season by rookie Joseph Fauria. However, it's clear from the contract that the Lions' front office felt it needed to bring the veteran back to solidify the position.