On Wednesday, Marshall tweeted that he'll suit up and play in the home opener against the Cincinnati Bengals on Sept. 8.
Bears coach Marc Trestman told reporters Wednesday that Marshall got a four-day excused rest from team activities, chalking it up to "personal reasons" and "something that has been part of the offseason plan since training camp started."
That announcement came a day after Marshall told reporters he wasn't fully recovered from his January arthroscopic surgery, his third hip procedure since 2009. Marshall, who also tweeted that his hip "is structurally great," expressed frustration -- with the Bears, it seemed -- at being "pushed a little" in his return to the field.
Silver: Prophecies for 2013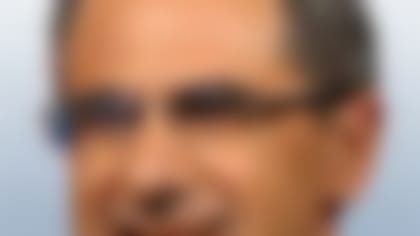 Michael Silver peers into his crystal ball, making eight predictions about this season. Who will be named MVP? More ...
Marshall's agent, Kennard McGuire, confirmed to NFL.com's Ian Rapoport on Wednesday that the receiver's absence was planned, and any suggestions otherwise were false.
We're sticking to our original take: Marshall's hip might not be 100 percent, but he hasn't missed practice and -- even if he's peeved with the team -- he's bound to produce all season long in the Windy City.