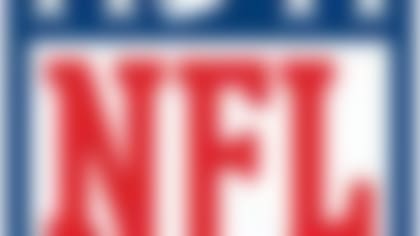 The first two rounds of the NFL's postseason schedule for the 2013 season were released Sunday night. More ...
The Chicago Bears receiver said that he and Alshon Jeffery are the top pass-catching tandem in the NFL during an interview on NFL Network's "NFL AM" Tuesday morning.
Marshall's answer to the follow-up question was even more interesting. NFL Media's Mark Kriegel asked the Pro Bowl receiver how he'd rank the league's top receivers.
Marshall conceded that Calvin Johnson's numbers put him at the top. But who else is ahead of Marshall?
When pressed on why he'd rank the Bears' second-year receiver above himself, Marshall said it had to do with the strides Jeffery made this season. But that doesn't mean he's lost faith in himself.
"We are two different receivers," Marshall said. " ... If I had to build an organization the first receiver I'd pick is myself. I have that much confidence in myself."
Marshall is doubling down on his comments from earlier this season that Jeffery could be the best wide receiver to ever don a Bears uniform.
It's not a surprise to talent scouts that Jeffery could surpass Marshall in the receiving pecking order. NFL Films senior producer Greg Cosell told the "Around The League Podcast" back in October that, "ability-wise," it's not a stretch to think Jeffery ultimately could be the better receiver.
It seemed hyperbolic to hear Marshall gush earlier in the season. After witnessing Jeffery's improvement over 16 games, however, none of the accolades sound that outlandish.