The star wide receiver conceded to reporters Tuesday he's not as far along as he'd like to be physically, now seven months removed from hip surgery.
"It's one of those things where I'm just trying to get healthy for Week 1," Marshall said, according to the Chicago Sun-Times. "So you've got to have a game plan coming off surgery, a third hip surgery."
"It's one of those things where you may be rushed a little bit and some people might think I need to be farther on than where I am," he added. "So it's a little frustrating not being where I want to be right now and maybe being pushed a little."
Marshall seemed to be hinting at some discontent with what's been asked of him during training camp. Bears coach Marc Trestman said Marshall has had days that "haven't gone so well" with the hip.
"I know this: Brandon is working his tail off to try to get himself ready," Trestman said. "He feels a sense of urgency because the season is (11) days away, and he's a highly competitive man."
Silver: Prophecies for 2013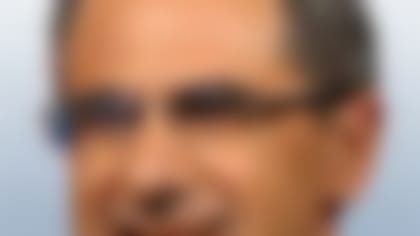 Michael Silver peers into his crystal ball, making eight predictions about this season. Who will be named MVP? More ...
This isn't exactly what a Bears fan wants to hear less than two weeks before the opener, but facts carry the day here. Marshall has been a practice regular. He's played in two preseason games. The wide receiver might not be back to 100 percent, but he's been healthy enough to stay involved.