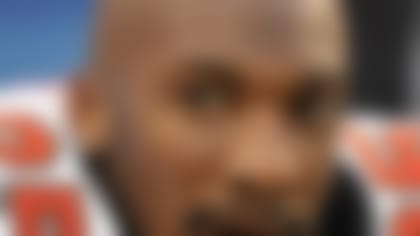 Where will Aqib Talib wind up? Follow him and all the other NFL players on the move in our free-agent tracker. More ...
It turns out Lloyd might have found a way to salvage another year with the Patriots. With a $3 million roster bonus due this weekend, Lloyd appears to be willing to return at a reduced salary. The sides have entered into talks to restructure Lloyd's salary, sources tell ESPN.
After the enigmatic receiver reportedly turned off teammates and coaches with "erratic" locker room behavior, agent Tom Condon is bargaining from a position of little leverage. The Patriots have already increased their advantage in talks with their long-time nemesis by bringing in Sanders.
If they can find a way to keep a near 1,000-yard receiver on the cheap, it's just good business.