The Chiefs are coming off a 2-14 car crash, but with a new coach, new quarterback and rebuilt secondary, optimism abounds in Kansas City.
Instant Debate: NFL's best defense?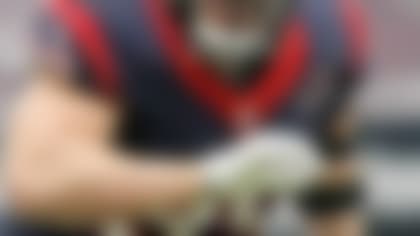 "We going out there trying to have the best secondary," Flowers told NFL Network's "NFL AM" on Wednesday. "Sean Smith is a big corner that can bump and run ... we brought in Dunta Robinson, someone who can come in and cover, (and) also, Eric Berry is always roaming on the back end. If we put it all together, man, I think we have the pieces to be the best secondary in the NFL."
That would require a major leap from last season, when 20 teams graded higher than the Chiefs against the pass.
The new-look lineup should help. Smith, at 25, has shown flashes as a cover corner. Quarterbacks picked on him last season -- the former Miami Dolphin was targeted 113 times in 2012, more than any corner in the NFL, according to ProFootballFocus.com -- but he's a viable addition.
Robinson, at 31, hasn't been ruled out as a starter. He lined up across from Flowers during some offseason practices, with Smith playing in the nickel. Early speculation hinted Robinson could move to safety, but coach Andy Reid seems intent on using Flowers and the Chiefs' new additions as a three-headed monster at corner.
Kendrick Lewis could face competition at free safety, but Berry is a bona fide star when healthy. Add it all up, and teams should have a tougher time chipping away at the Chiefs' defense come September.