The New Orleans Saints wide receiver is so speedy, it took all of two days of offseason workouts for cornerback Keenan Lewis to give him a meteorological nickname.
"I called him 'lightning,'" Lewis told The Times-Picayune's Christopher Dabe last Friday. "A (defensive back) might be in his back pocket and the next thing you know he's 50, 60 yards down the field."
First-round draft pick signing tracker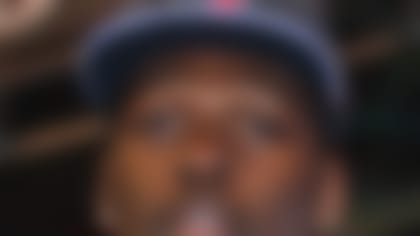 According to Dabe, Lewis was struck by Lightning Cooks during Thursday's practice. The 5-foot-10 pass-catcher with 4.33-second 40-speed took a reverse handoff and raced down the sideline. Cooks appeared to pull up to play with defenders, like Lewis, tracking him. Then the rookie shifted back into high gear, sprinting away.
"It's always an honor to have a guy like that," Lewis said. "Not just because of the kind of football player he is, but because he's a good person too."
Cooks missed most of the Saints' offseason workouts because Oregon State operates on the quarter system, but plans to spend some of the vacation period visiting Drew Brees in San Diego to learn more of the offense and build a rapport. The Saints plan to utilize Cooks' speed throughout the offense, including having him run some of Darren Sproles' old routes.