NFL reaffirms bounty discipline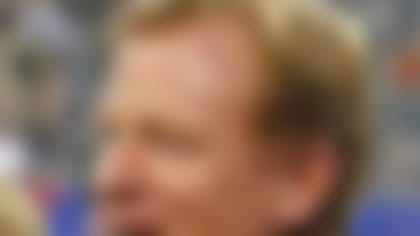 We knew the league would weigh, we didn't know when. Goodell's ruling was nuanced. He reduced punishments for Fujita (from three games to one) and Hargrove (from eight games to seven, with five already credited to his account).
The Commissioner maintained Smith's four-game ban -- which kicks in immediately barring an appeal -- and his view on Vilma was unchanged. The linebacker's season-long suspension is back on the table.
And so is the pay-for-performance narrative that haunted the offseason. The NFL Players Association will fight this decision, and the suspended players are certain to appeal the ruling and possibly drag this into the courts. The league -- in that sense -- has stood its ground, because this isn't what the NFL hoped would dominate the wires in October.
This time around, Goodell's thoughts were crystalized in a memo laced with detailed commentary directed at each of the suspended players. The document is worth a read:
»*The Commissioner scolded Fujita the way a father would a son:* "I am surprised and disappointed by the fact that you, a former defensive captain and a passionate advocate for player safety, ignored such a program and permitted it to continue," Goodell wrote. "You made clear to me that participation in the program was voluntary and that other players could have refused to participate, as you claim to have done. If you had spoken up, perhaps other players would have refused to participate and the consequences with which we are now dealing could have been avoided."
»*Why was Smith's suspension unchanged? Here's why:* "I find that you endorsed and agreed to, and contributed substantial sums toward, a program that incentivized, encouraged and paid players to cause cart-offs and knockouts," Goodell stated.
»*Goodell to Vilma:* "I find ... that you did, in fact, pledge money to any teammate who injured or disabled Mr. (Brett) Favre to an extent that he would not be able to continue playing in the playoff game. I recognize that you and some of your teammates have denied that you made such a pledge or claim not to recall your doing so, but I am persuaded, based on the entirety of the record before me, that you did so. And I find that such a pledge or any similar incentive is conduct detrimental."
Here we are again. It's not a pleasant in-season story line -- and say what you want about Goodell -- but the NFL has chosen to continue this fight.