The official who missed the illegal formation by the Chargers on the Chiefs' potential game-winning field goal Sunday will have the mistake go on his record, the NFL's vice president of officiating Dean Blandino said on the "Official Review" segment of "NFL Total Access," which airs tonight at 8 p.m. ET.
"Officials are evaluated just like players are, and this type of a mistake sticks with this official," he said. "It will affect any potential postseason assignment, so we take all these things into consideration."
Blandino explained that there are two officials responsible for monitoring the line of scrimmage on a field-goal attempt: an umpire, who is tasked with making sure no defensive player is lined up over the center or making contact with the center, and a side judge.
"(The side judge) is responsible for the overload side, and his big responsibility pre-snap is to make sure we don't have more than six on one side of the center," Blandino said. "We obviously didn't do that."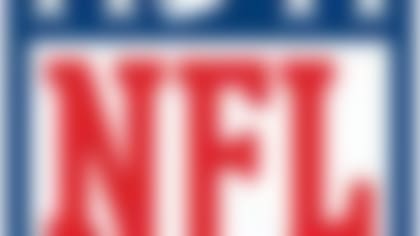 The first two rounds of the NFL's postseason schedule for the 2013 season were released Sunday night. **More ...**
Blandino also addressed Eric Weddle's gutsy fake punt, which initially appeared to be a fumble recovered by the Chiefs. Blandino confirmed that Bill Leavy's crew stopped the play prior to the ball coming loose, which makes the rest of the play non-reviewable.
Blandino said that the refs could only review the spot of the ball when play was halted.
"The only thing replay can look at is where is the ball in relation to the 30-yard line at this point when he is stopped. In hindsight, replay should have stopped the game to look at that aspect of it," he said. "It wouldn't have changed the call on the field -- you wouldn't have been able to determine that the ball was short. But I think it would have cleared up some of the confusion that happened based on the ruling on the field."
Catch Dean Blandino's entire interview at 8 p.m. ET Tuesday on NFL Network's "NFL Total Access."