We knew the Jaguars were going to get rid of Blaine Gabbert. The surprise Tuesday was that Jacksonville got anything back in return for him.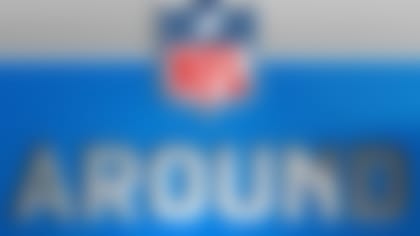 The Around The League team hits all the NFL's hottest topics in its award-winning podcast. Join the conversation. Listen
It's a great fit for Gabbert to potentially reshape his career as a useful backup. The No. 10 overall pick in the 2011 draft has mostly looked like an unmitigated disaster as a pro, but he's joining a great situation behind Colin Kaepernick. This probably spells the end of Colt McCoy's time in San Francisco.
If Jim Harbaugh can turn Gabbert's career around, the 49ers coach will have the ultimate leverage in contract talks. He'll have living proof he can turn any quarterback around.
In the latest edition of the "Around The League Podcast," the guys study the free agency picture with the help of NFL Media Insider Ian Rapoport.