The German-born pass rusher spent his youth in Berlin before voyaging to America, where Werner eventually picked up high school football. From there, his ascendant work at Florida State helped Werner be selected No. 24 overall by the Indianapolis Colts in the 2013 NFL Draft.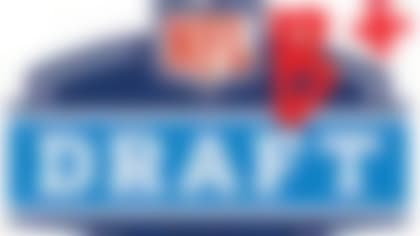 The draft is finally behind us. How did everybody do? Bucky Brooks breaks out the red pen and grades all 32 teams by division. **More ...**
Werner undoubtedly encountered coaches and teammates along the way who fostered his rise, but the greatest mentor of all? Countless hours lodged in front of the tube playing the "Madden" video games.
"That is so correct," Werner told WFNI-AM in Indianapolis, via SportsRadioInterviews.com. "I knew every NFL star probably when I was 12, 13 or 14. I learned every team, every player in the game and I always created my little all-star games, all-star teams. I was just telling a few people when I was 12, 13, 14, I played with Robert Mathis and Dwight Freeney. They were like the dynamic duo for years. Now I'm going to play with Robert Mathis. He's going to be my veteran. I can ask questions, I can look up to him. This is just so amazing and so unbelievable."
Slothful children everywhere: Run and show this to your parents.