"As a practical tool, Moneyball does not work in the NFL because there are very few undervalued players and no middle class because of our salary cap," longtime NFL general manager Bill Polian told Buffalo Business First contributing editor Tim O'Shei, via The Buffalo News.
"There is no middle class in football because the minimum salaries are so high and because of the salary cap, a player will reach a point where you can't keep him. They go. They're going to get big money elsewhere," Polian said.
This seems to be a very limited way of viewing things. Of course there are undervalued players dotted throughout NFL rosters. Any player who is playing well on a rookie contract, for instance, is going to be undervalued. Analytics certainly can be an asset in evaluating players for the draft in support of scouting.
Polian is right that the NFL salary cap makes financial matters in the NFL far different than baseball, but that hardly means there isn't value to be found on the free-agent market or through the draft. It's hard to find veterans who are on their second and third contracts and are undervalued, but they certainly are out there.
"Now, you can't win for long, which is why nobody will ever go to four straight Super Bowls again," Polian said. "The system is designed to take good teams and rob them of players. That's the way it is."
Analysts' picks: Wild Card Weekend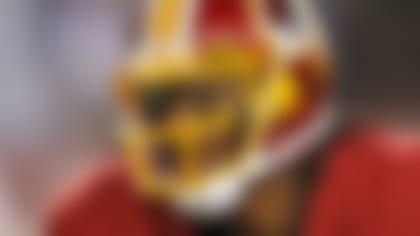 Can Robert Griffin III topple red-hot Seattle? Our analysts provide their picks for each game of Wild Card Weekend. More ...
That's a bizarre stance to take from a guy whose Indianapolis Colts teams routinely racked up 12 wins per season for a decade.
The New England Patriots have at least tied for their division lead every season since 2001. They have earned a first-round playoff bye the last three seasons. You can win for long if you can find small advantages. (Combined with a Hall of Fame quarterback.)
The Bills, and other teams like the Baltimore Ravens and Jacksonville Jaguars, aren't looking for numbers to provide a magic formula that solves all their problems. They won't discard scouting. They are just looking for tiny advantages and information that can help make decisions. Over time, those advantages add up.
NFL teams always are looking for an edge. Polian's view seems deliberately obtuse or perhaps a little afraid that small changes are coming to his change-resistant league.