With his New England Patriots' 28-13 AFC Championship Game loss to the Baltimore Ravens still raw and fresh on the mind, the coach was short on details about the offseason ahead but made it clear he'd be back next season.
"Yeah. I'll be here," Belichick told reporters. "You'll have to deal with me again next year. I know that's disappointing for a lot of you. Until I'm told otherwise, I plan on being here."
With Andy Reid no longer running the Philadelphia Eagles, Belichick is the NFL's longest-tenured coach. We don't expect him to go anywhere, not as long as Tom Brady still is the Patriots' quarterback.
Belichick was asked specifically if he still had the energy to prod through another long season.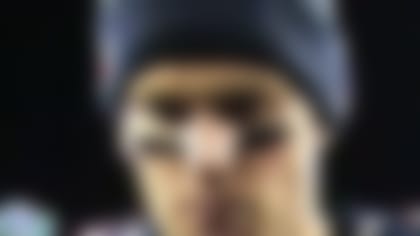 Tom Brady and the Patriots haven't won a Super Bowl in eight years. Has another playoff loss diminished their place in history? More ...
It's awkward picturing Belichick doing anything else. He's 60 years old, still obsessed with football, still breathing the game day to day. His model, of course, is his father, Steve Belichick, the former player, coach and scout who was happy to discuss and debate football up until the day he passed away in 2005, at the age of 86.
Bill Belichick is a lifer, coming off a 13-win season that nearly resulted in a sixth Super Bowl appearance for New England during his reign. His news conference ended 15 minutes ago -- he's probably already tucked away in the darkness, breaking down film, peering down the road. That's Belichick, and that's not about to change.