There are a lot of reasons why this line of thinking is silly. No. 1: Gronkowski broke his forearm on an extra-point attempt.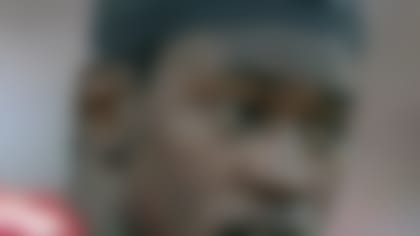 "You always leave your starters in on the PAT, even on the field-goal block team," former Patriots linebacker Tedy Bruschi said Monday in an ESPNBoston.com chat. "When I was playing defense and we were blowing out an opponent, you were told, 'You're out of the game now, Tedy, but you're still on the field-goal block team.' It's just the way it is in football."
"Jeff Saturday was my right guard on the PAT team, and I'd never think of taking him off," Dungy said. "All my years in football, I never heard anyone, never heard Chuck Noll saying, 'Well, we better get Jack Ham off the PAT team.' It's not something I'd question."
The extra point should be a relatively risk-free play. Patriots coach Bill Belichick explained it well during a radio-show appearance Monday.
"Football players play football," Belichick said on WEEI, via ESPNBoston.com. "You tell me which guys are going to get hurt and I'll get them out of there."
Belichick also explained why he often doesn't pull starters from the game early on offense or defense.
"I think you have to be careful when you are trying to run a team to go up to one guy and say, 'Michael, we're going to leave you in the game because we don't really care about you, but Glenn, we're going to take you out because you're really important,' " Belichick said. "I don't think that's really a good way to approach a team. I've never done that. I don't think that would be a very successful approach to it."