The Browns held a rare opportunity to shake up the AFC North on Sunday, but the stage proved too large.
After stumbling into a 13-0 hole, Cincy set a franchise mark for points in a quarter with 31 during a second-period romp that all but sunk Cleveland's postseason hopes.
The Bengals rolled for their seventh win of the year despite just 93 yards through the air from Andy Dalton, who struggled all afternoon.
Dalton remains a maddening hot-and-cold act, but this year's Bengals -- the North's most complete team -- are on target for a third straight playoff berth. Whether the quarterback can take them any further remains a mystery.
Here's what else we learned:
On the topic of Dalton, he made an ugly read out of the gate that led to a costly first-quarter pick by Joe Haden. On Cincy's next drive, Dalton did it again. Haden plucked the pass out of the air and took it the distance. Two throws you can't make at home with the division on the line. It's hard to buy into Dalton until he wipes these passes from his repertoire.
While we're at it, I'm going there: Mohamed Sanu has a better arm than Dalton. The Bengals receiver turned a lateral from the quarterback into a 25-yard, second-quarter laser to Giovani Bernard that showed off Sanu's abilities as a passer. Two plays later, the wideout hauled in a six-yard touchdown pass for Cincy's first lead of the day, an advantage the Bengals never lost.
Jason Campbell fell hard to Planet Earth. The Browns backup-turned-starter struggled all afternoon against Mike Zimmer's masterfully crafted defensive game plan. The Bengals took away the short passing game, and Campbell was left to run away from a front seven that sacked him four times and hit him another nine.
I trace Cleveland's struggles to the disappearance of tight end Jordan Cameron, targeted by Campbell just seven times coming into the game and a nonfactor for most of Sunday. Teams are doubling Cameron, but the game tape against Baltimore in Week 9 showed him slipping free and being ignored. On Sunday, Campbell too often settled for dump-offs into the abyss.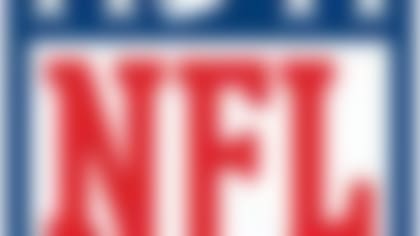 How would your team's prospects look if the season ended today? See where each team stands in the playoff picture midway through the season. More ...
Special teams play is key in divisional tilts and the Bengals dominated Sunday, crashing the party on a pair of first-half punts by Cleveland's Spencer Lanning. The first was deflected, giving Cincy outstanding field position. The second was blocked, picked up by reserve defensive back Tony Dye and taken in for a touchdown. Game over.
Don't let a big day (five catches, 125 yards, one touchdown) by Josh Gordon fool you. The Bengals' secondary took care of business, and we saw another fine game from young linebacker Vincent Rey. Rey Maualuga's backup deserves to stay in the lineup after an active performance that saw him snuff out a handful of screen passes and play well against the run.